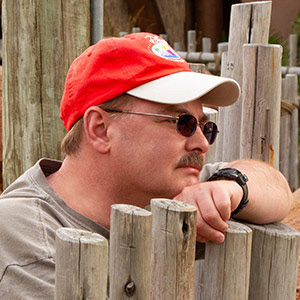 Direct Contact:  JimmyTaylor@gmail.com
Hi, I'm Jimmy Taylor, a life-long photographer in Michigan. I've been enjoying photography as a serious amateur since my 20's , inspired by my uncle as a teenager. Now that I have retired from my life-long career, I have the time to enjoy photography to the extent I've always wanted.
I hope you enjoy this small sample of my photography.  While this initially is a montage of just a small portion of my photographs of Mackinac Island, it will probably expand to include many of my other projects & interests. 
My interests are not reserved to just landscape photography. I also love portrait, wedding and event photography very much as well and is actually more enjoyable and challenging because you have to think a lot more and apply your skills and mind constantly during the process.  personally, I feel landscape photography is something almost anyone can do ... but after seeing alot of other people's work out there; that isn't the case in reality. 
About my photography:
Some may consider my photography as "fine art photography".  I do strive to bring things up a notch or two at times. I have seen hundreds, if not thousands of images of places and things, so when I photograph many things; I have in mind (as I am looking to take images) that I want to do something just a little different. Maybe to capture the image differently. I am strongly convinced that most of the time the best times to shoot photography  is near sunrise and sunset. Sure one can get great images at other times, but the magic is much more likely to happen at these times.

I consider myself to be a classic, contemporary or old-fashioned photographer instead of the newer edgy styles I have seen out there. I can easily do those, but my heart is in the classical style, especially with regards to portraits and weddings.  I inherently love to explore photography that conveys more emotion, drama, and is a little more stylized that what others routinely display. Certainly not everything can be like that, but if the opportunity presents itself in a fashion to take advantage of it, I'll go for it. I like many styles and am not locked onto just one thing, one style, one look. I love to experiment and routinely change over time. I really love night photography, it presents things in a unique way most don't see often. It has been my core enthusiasm for the past few years because it can be so unique and offer challenges so accomplish.

Why such an initial heavy emphasis on Mackinac Island? 
I was into night photography and honing my skills and style & enjoying photographing Walt Disney World at night. I looked at many images on the web, many people's work out there an never saw anyone really have great images of Mackinac Island. A couple nice ones here and there, hit & miss. But none documenting with great consistent high quality. Especially night images. I've never seen anyone ever document this place with in a style other than as a "snapshots". Sure there are some very talented photographers that live and work there as wedding photographers, but they were good at that particular niche. Not consistent stylized landscape photography documenting the island. I could never find anyone photographing it at night in beautiful color and proper executed exposure as I have with Disney World and other places. I realized quickly there was no really great evening images of this place. I had never been on the island at night, always stood on the shore near the bridge and saw the twinkling lights of Mackinac Island from afar and wondered what it must be like at night, This happened for many years. Then in 2015, I decided I needed to finally capture this island in my style, as I envisioned it to be. Strange to describe this. I never really knew what it was like there at night, only people's descriptions, but I had envisioned how it should be photographically. So we booked a stay there at the Lilac Tree Hotel and I spent hours capturing things until late into the night. The rest is history.  I initially posted some of my images onto my Flicker account and they caught the attention of Mackinac Island Tourism Bureau.  I was contacted and asked for use of my images and offered multiple stays for them, commissioned  to photograph their island.  I have a deep passion for this.

I have been asked by others if my images are for sale as prints.  Yes at    JimmyTaylor.Smugmug.com